A mortgage is – in essence – a very simple arrangement. It's basically a deal in which you borrow a large amount of money in order to purchase a property, and then pay that money (and the interest and other expenditures associated with the loan) back over a long period, with periodic payments. Usually the payment period is 25 or 30 years, and usually, the payments are done monthly.
However, that explanation is too simplistic, and the truth is that it can get very complicated at times. The mortgage market has many players, and each mortgage lender has a different deal to offer. Here's how getting professional mortgage advice can give you the answers – and help – you need.
Seek advice – it's a good idea
Mortgage lenders and brokers are obligated to give you advice when you consider a mortgage; unfortunately not everybody is as honest and straightforward as he or she should be, and since it's a business, it's good to be prepared and cautious with your dealings. An advisor will be able to direct you to a fair deal that works best for you and your family given your particular situation.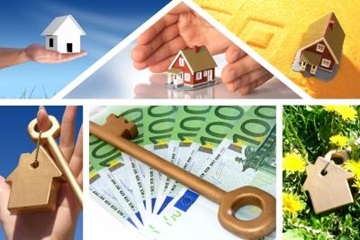 The risk of ignorance
Ignorance is always dangerous, but especially when it comes to signing an agreement that will decide a large part of your future. If you are not aware of the best deals out there, it's possible you may regret signing a long-term arrangement and either lose financially, or fail to gain and get the best deal that's out there.
When you should see a mortgage advisor
A mortgage advisor is someone who understands the mortgage market and understands how families operate – the knowledge of the two sides gives them the skills to make the best arrangement for both parties. You should see a mortgage advisor when:
You don't understand how mortgages work

You have trouble deciding between various options

You feel you can make a better deal than that which has already been offered
Other reasons
There are many other reasons to seek advice, such as:
When you're unsure of your own finances

You feel unsure of your prospects

You need help with accounting
Remember that a mortgage is a long-term commitment. You may be excited about it now, but circumstances change over time, and unexpected events need to be taken into account. It would be silly to make a bad decision simply because the information you needed was not available, or because you made your choice too soon because of the excitement. Take it easy and think it through – and seek professional advice if you feel you need it, such as advice from a mortgage broker Taunton offers like those from Open Vision Finance. It's going to affect your future, after all.
Image courtesy of fantasista/FreeDigitalPhotos.net